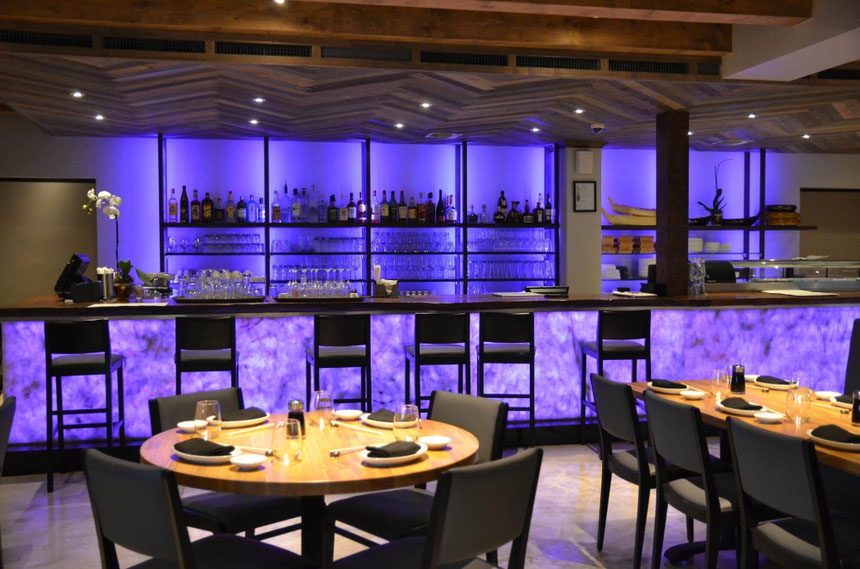 Lukka Kairi Restaurant & Bar
www.lukkakairi.com/ Phone: 242-427-8886
Enjoy Bahamian dining while enjoying junkanoo, limbo, live music and dancing! Lukka Kairi receives rave reviews from both local and tourist visitors for their tasty food and fun atmosphere. Their creative menu includes tropical conch salad, corn conch fritters, tamarind ribs, and an assortment of delicious dishes served on a rotating table server to encourage tasting and sharing. With the motto "Eat, Drink, Live!" Lukka Kairi Restaurant & Bar promises fresh Bahamian flavors and an unforgettable dining experience. Conveniently located in Downtown Nassau, just a few minutes west of the Cruise Ship Docks, on Prince George Wharf right on the water. Open all week from 11:00am to 10:00pm. Accepts payment in Cash, Visa and Mastercard. Take a look at their MENU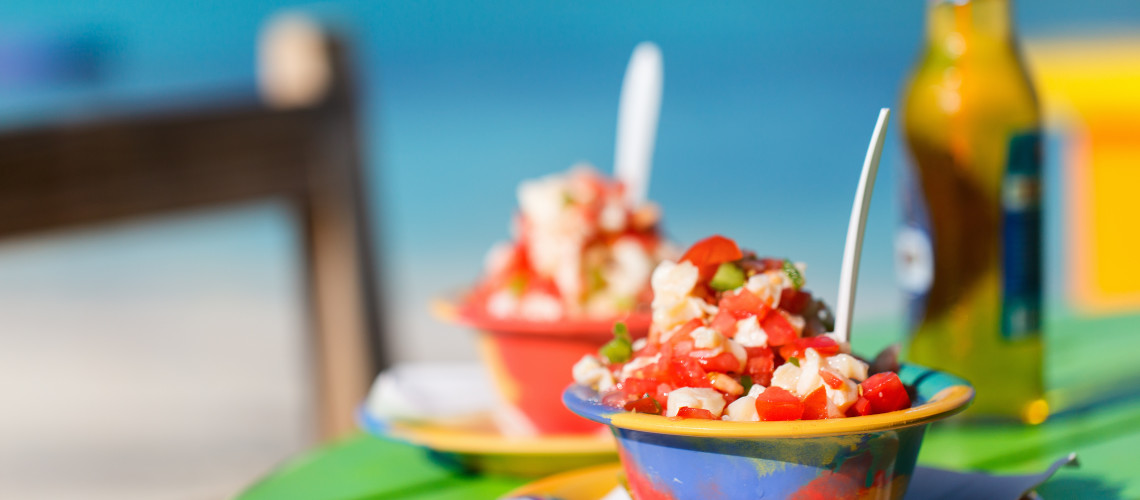 Bahamian Cookin' Restaurant & Bar
www.bahamiancookin.com/
Phone: 242-328-0334
Experience authentic Bahamian down home cooking at this cozy family owned eatery. Providing flavorful Bahamian food since 1986, they offer reasonable prices, and hefty servings. This is a good choice if you want to try some of our local Bahamian favorites including Conch Fritters, Crack Conch, and Steam Grouper. Conveniently located one block from The Downtown Straw Market, off Market Street and opposite The Central Bank of The Bahamas. Open for breakfast & lunch Monday-Saturday 7:30am to 4:00pm. Accepts payment in Cash, Visa and Mastercard. Take a look at their MENU

Latitudes Restaurant
http://titanhospitalitygroup.com/latitudes/
Email: latitudesinfo@titan.bs
Phone: +1 (242) 676-8025
Latitudes is a unique waterfront dining experience. Located at the Nassau Harbor Club, guests of Latitudes will be able to enjoy spectacular views over Nassau's picturesque harbor and a varied menu that offers both local and international cuisine, including seafood, freshly made pizzas, sushi and teppanyaki.
Vegan/Vegetarian options are available and they also serve Ramen!   \ (•◡•) /
They are Open for reservations Monday to Sunday 10:30am - 4:00pm & 6:30pm - 10:30pm

SOCIAL HOUSE SUSHI GRILL
Phone: 242-603 7646

Social House Sushi Grill is a great choice for any occasion. Although they are usually busy, there is always a savvy atmosphere and the food is creative and delicious and full of flavor. With a variety of culinary & liquid creations like a plantain sushi roll, spicy cauliflower tempura, conch sashimi, passionfruit saki, lychee cocktail and so much more - you're sure to leave with your stomach full and delighted.
Let your waiter know you're Vegan/ Vegetarian and they'll recommend the best options for you, or whip up something special in the kitchen. One of my definite favorite spots! Reservations are recommended for dinner.
- HOURS -
Mon. - Thu:
11:30am - 3:00pm 
 6:00pm - 10:00pm 

Friday:
11:30am - 3:00pm
 6:00pm - 10:30pm

Saturday:
11:30am - 4:00pm
 6:00pm - 10:30pm 
Shima at The Island House 
www.the-island-house.com/dining/1/Shima
"The delicate, aromatic flavors of Thailand, Vietnam and Indonesia take center stage at this stunning rooftop retreat. Guests may choose to dine in the comfort of the main dining room, the secluded 8-seat sushi bar or on the expansive terrace, where they can take in the sweeping views of Lyford Cay Marina and the crystal blue waters beyond. Another terrace features Bar Shima, a lounge that overlooks the pool and offers inventive cocktails and a world-class wine list." visit 
the website to make Reservations.
DINNER TUESDAY - SUNDAY
5:30PM TO 10PM
BRUNCH SATURDAY & SUNDAY 11AM TO 3PM
Mahogany House at The Island House
Phone: 242-362-6669
Simple yet luxurious fine dining with a warm, inviting ambiance. Located near Lyford Cay, this restaurant boasts delightfully intricate flavours while still offering "comfort food" cuisine in a modern and laid back setting. There is an enjoyable wine list, and local dining favorites include the Tuna Tartar and the Manicotti - absolutely delicious! The service is friendly and engaging, and you are welcome to visit their cozy wine cellar and gourmet shop.
Open for lunch Monday-Friday 12:00pm to 3:00pm, and dinner Monday-Sunday 6:00pm to 10:00pm. Take a look at their MENU & WINE LIST

Seafront Sushi
Phone: 242-394-1706
This Japanese inspired cuisine offers a colorful dining experience while combining fresh flavors and ingredients of The Bahamas with an Asian flare. Savor appetizers from the sushi, sashimi, yakitori and grill options before choosing from a variety of seafood, vegetarian, chicken and steak dishes, and over 40 types of rolls. Chef's choice sushi and sashimi bento box specials are a local lunch favorite. Try the Tempura Guava Duff! Open for lunch Monday-Friday 12:00pm to 4:00pm, and dinner Monday-Saturday 6:00pm-10:00pm (Open until 11:00pm Fridays & Saturdays).
Copyright © 2020 Wellness Spa Bahamas. All rights reserved.